In route to Phase 1:
Our recent property purchase in Northside is allowing us to pursue Phase 1 of our building plans at full steam.

We are currently stabilizing and re-roofing our existing structure. This piece of the puzzle will open first -- beginning with an "installation nook," where artists will be invited to create singular, artistic statements.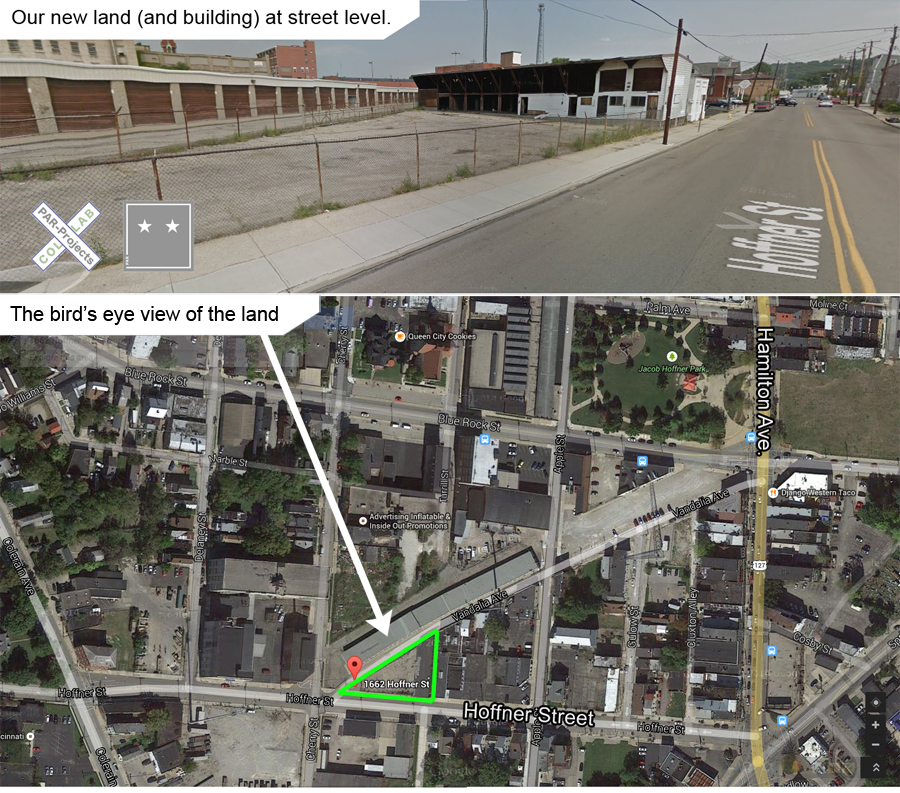 Utilizing our two modified shipping containers -- #MakersMobile and Container2 -- we will begin construction on our main facility this year as well. These containers will stack and serve as our on-site office, as well as the backdrop for our outdoor community movie theater.

This building process will allow us to grow into our space as our programming commitments continue to build. Below represents our space with the aforementioned container stack. The two initial wings of the facility (and the courtyard they create) are pictured as well.



And Just A Little More:

To illustrate what a shipping container facility looks like (before paint) and how they're constructed, a time-lapse installation video, of an office building in Rhode Island, can be found below. Please enjoy: