---
---


More information about the video and image, pictured above, will be releasing soon. For now, you can find our first press release related to Studeo PAR- at the following link. And of course, stay tuned for more...

http://www.parprojects.com/PressReleases/STUDEO_intro.pdf


---
Introducing Studeō PAR-






Sending a "BIG THANKS!" to Steve Rosen and the staff of Cincinnati CityBeat for the amazing coverage of our expansion project, Studeō PAR-. Click HERE or the headline (above) to read what folks are saying, as we continue growing into our news shoes!



---
Our Outdoor Space is moving along as well..

With help from PLATTE Architecture + Design, Team B Architecture & Design, along with Faculty & Students from UC's DAAP program, we're transforming our space into a hub for creative experinces in Northside, Cincinnati.

Paola Suro of WCPO - Channel 9 recently stopped by to help our story reach more people. Her story can be found linked here and in the following video.





Below you can also find a few architectural drawings, renderings and notes related to what we're creating at our space at 1662 Hoffner Street.

You can also...
Donate → HERE.


- - -

We started with a brief survey of our community.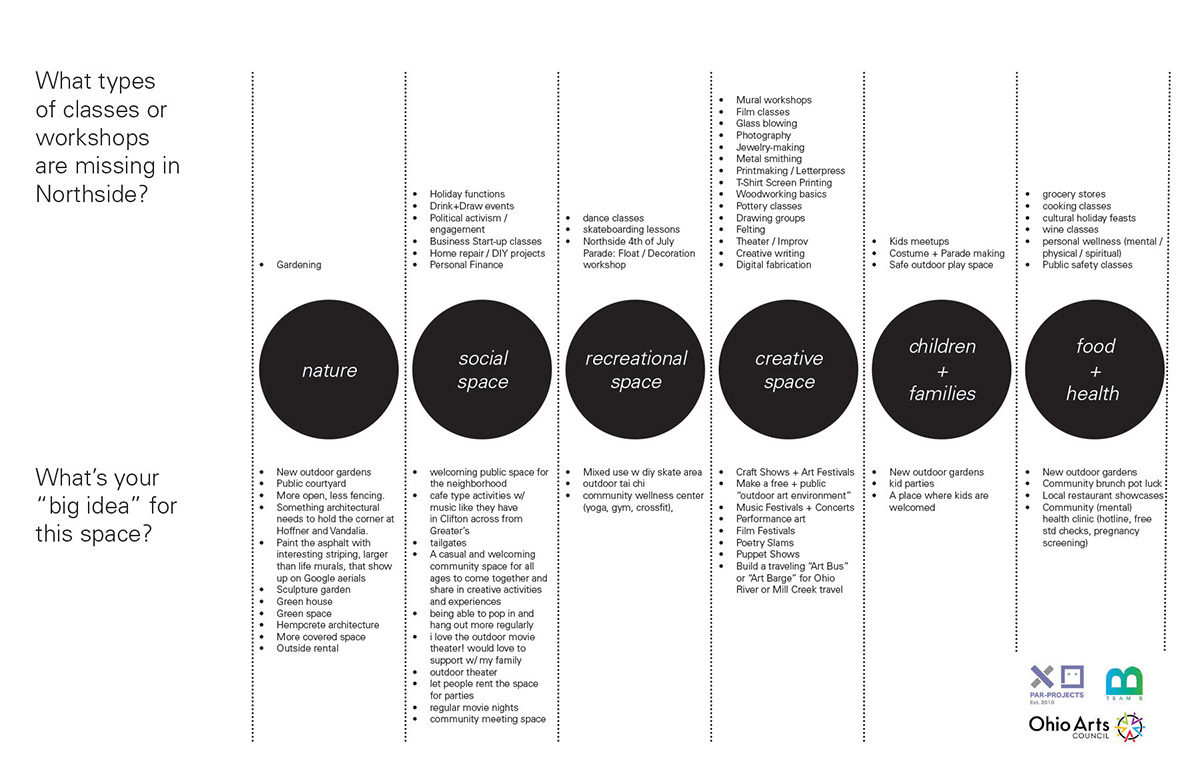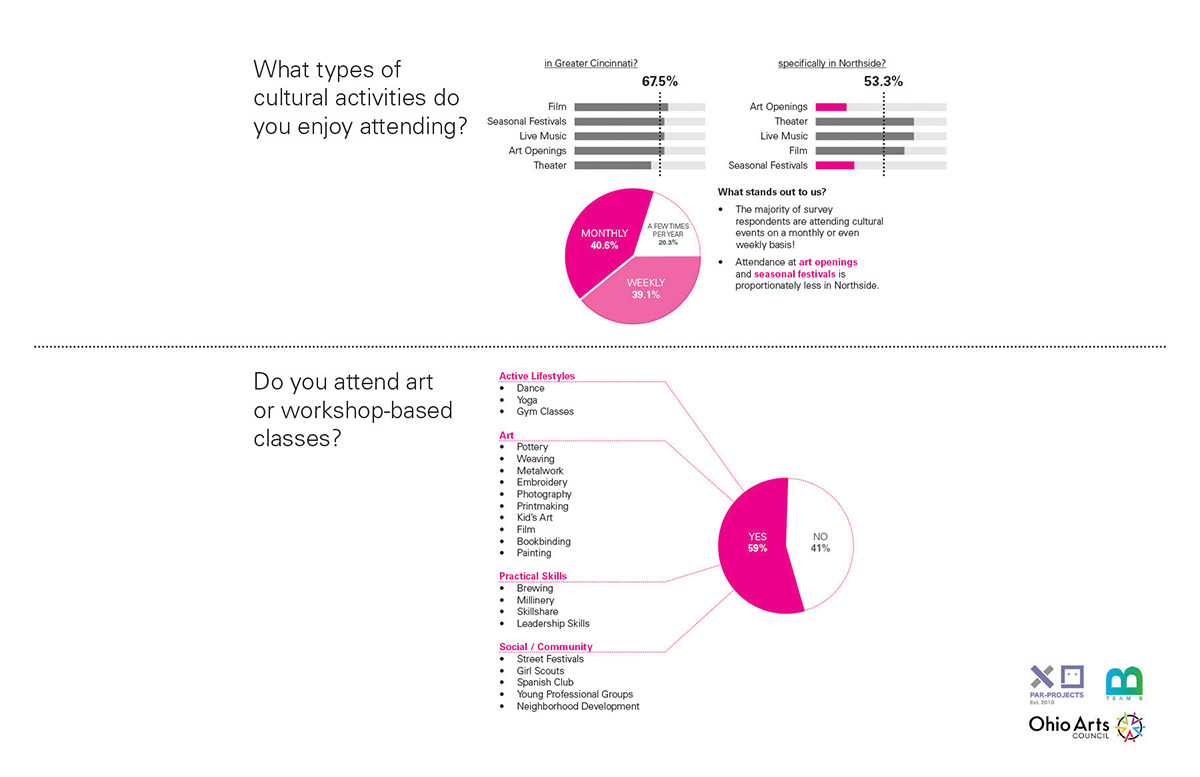 Following three months of surveying, plus two rounds of community conversations and info-gathering sessions, Team B Architecture & Design began helping us visualize the future of our space. After six months of fine tuning, we ended up with the following results.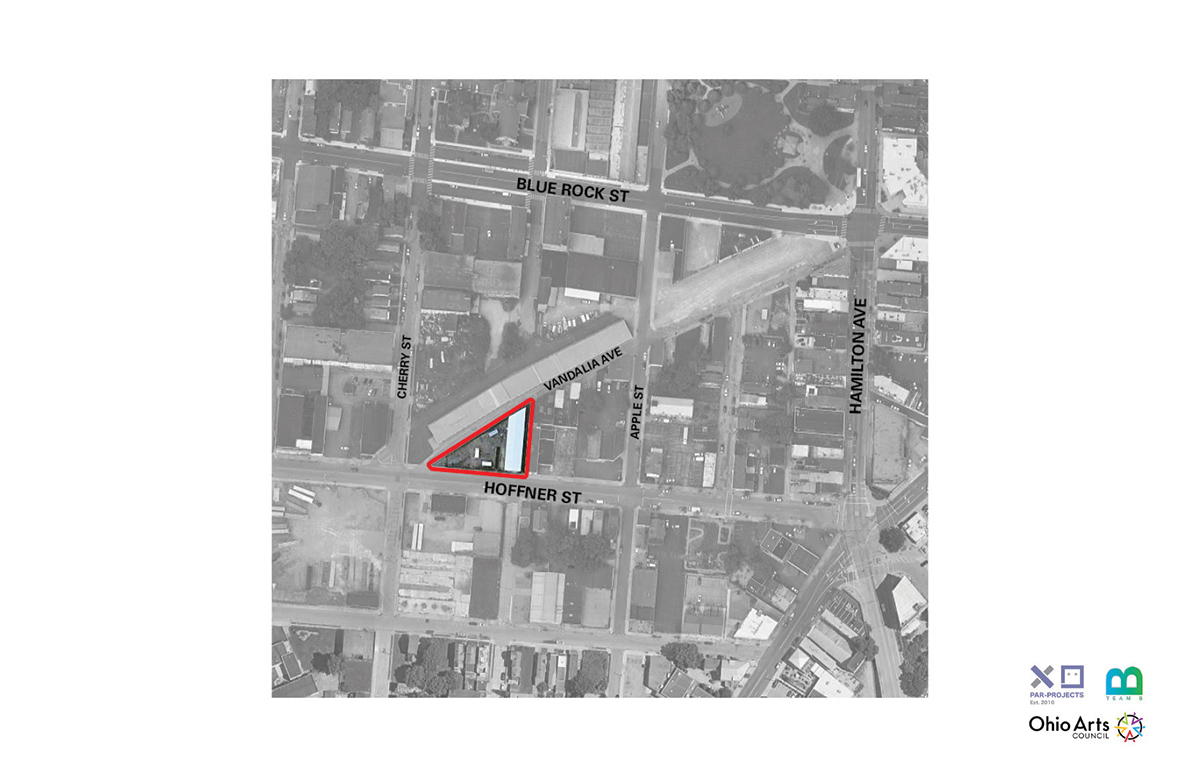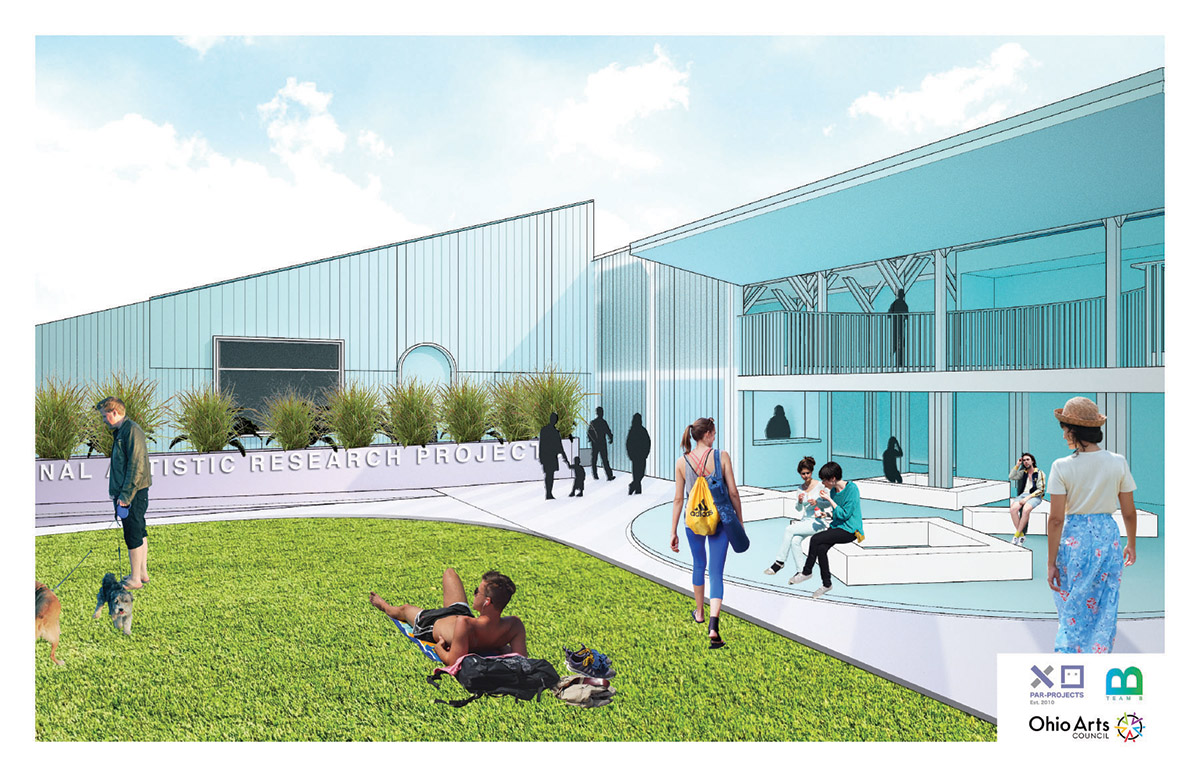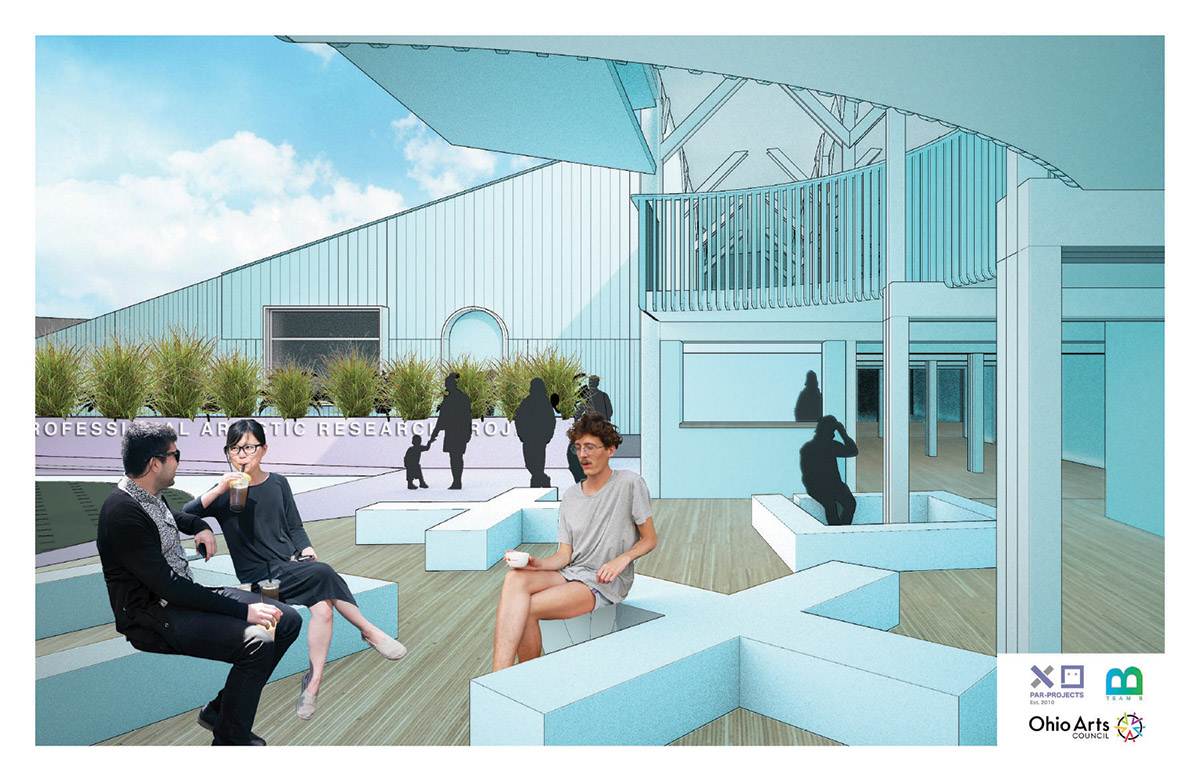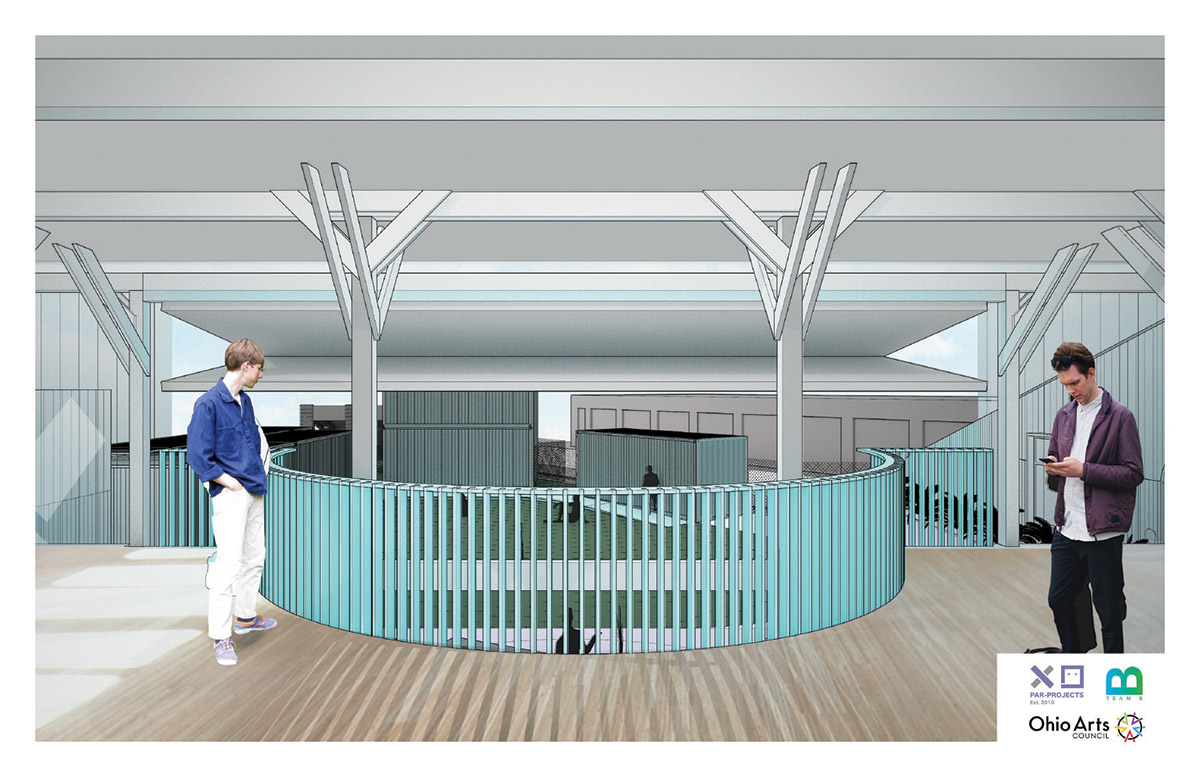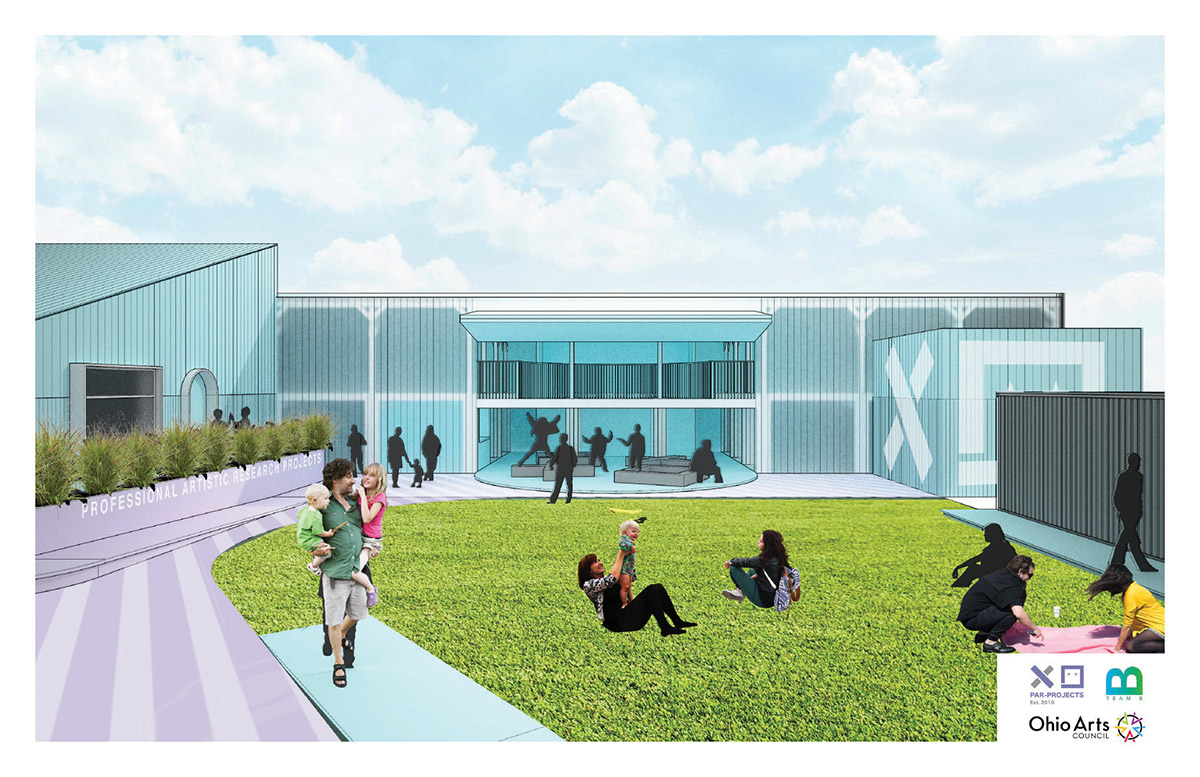 As pictured on the project components sheet (below), our primary goal is to create a space that can be enjoyed and utilized by as many members of our community as possible. This lead us to making sure our courtyard will be able to serve as a gathering space and a place that our neighbors can use for community conversations, unique events, and fundraisers (for fellow non-profits).

During this process, we carved out space for on-site parking, permanent art installations and an outdoor movie theater that will (hopefully) give our community a place to simply enjoy the company of one another. We've also designed space in our main building for guests to teach their own classes, as well as spaces creatives will be able to rent for their industry needs.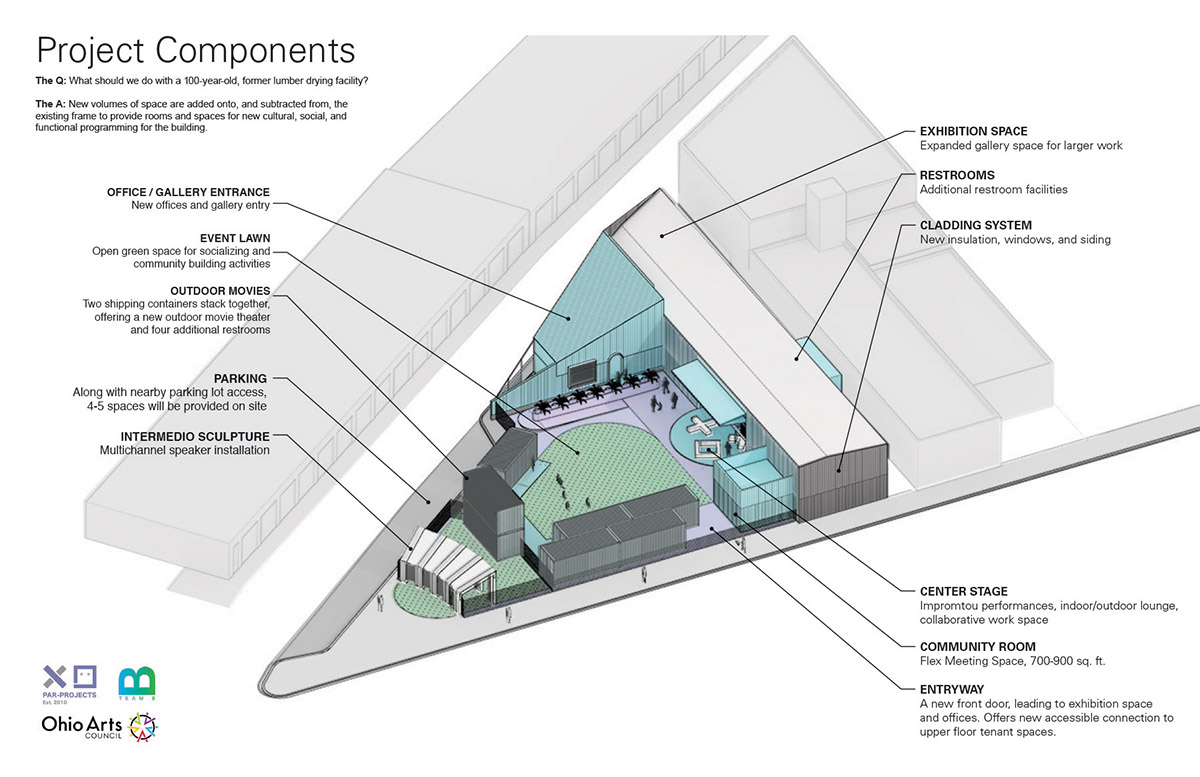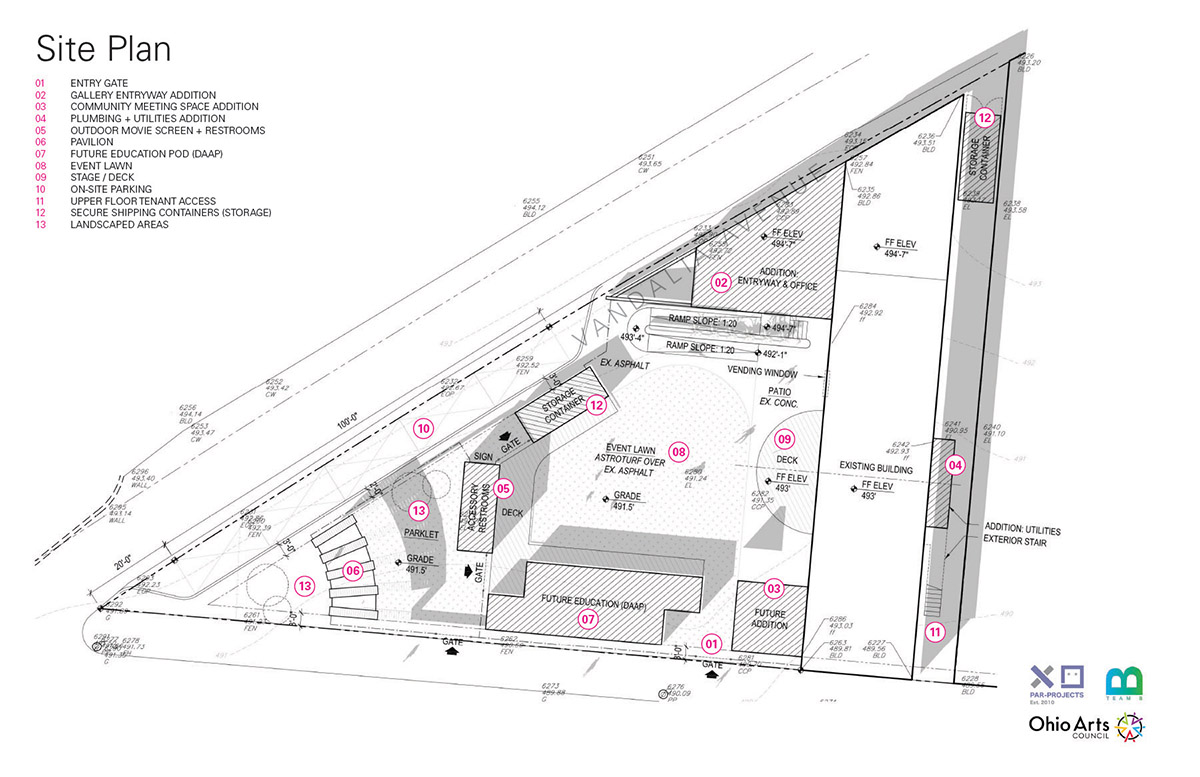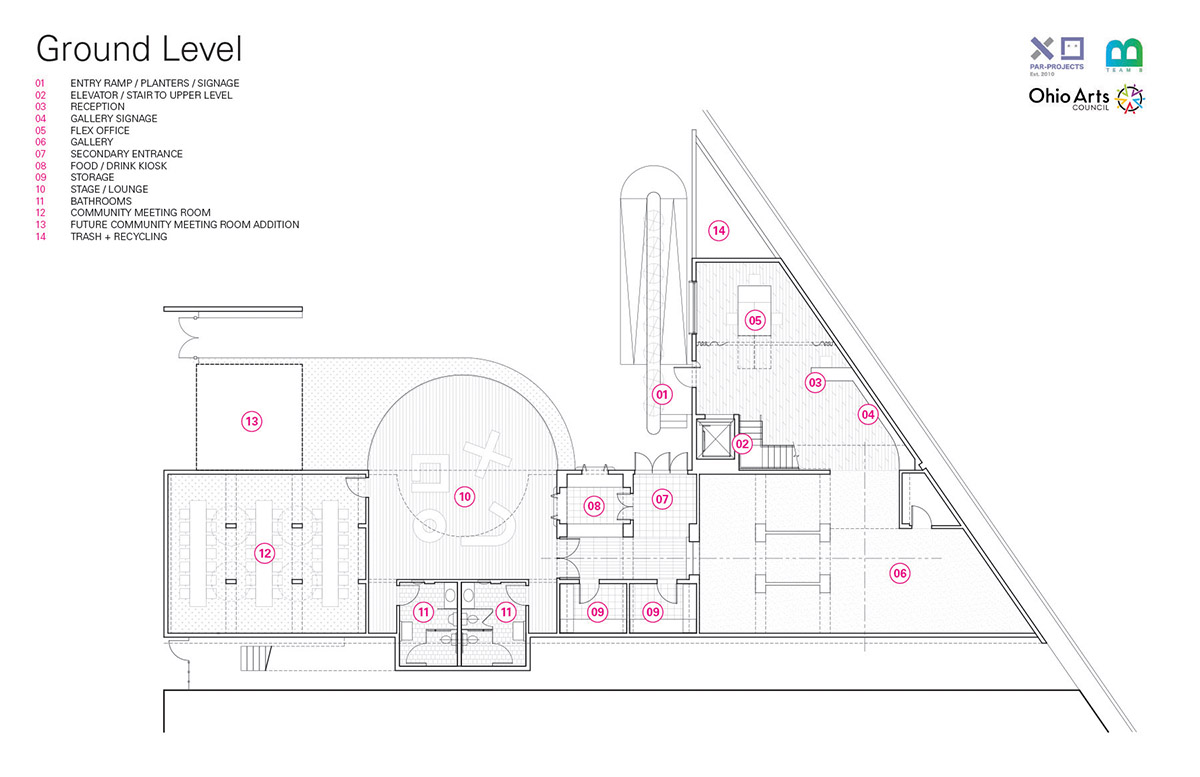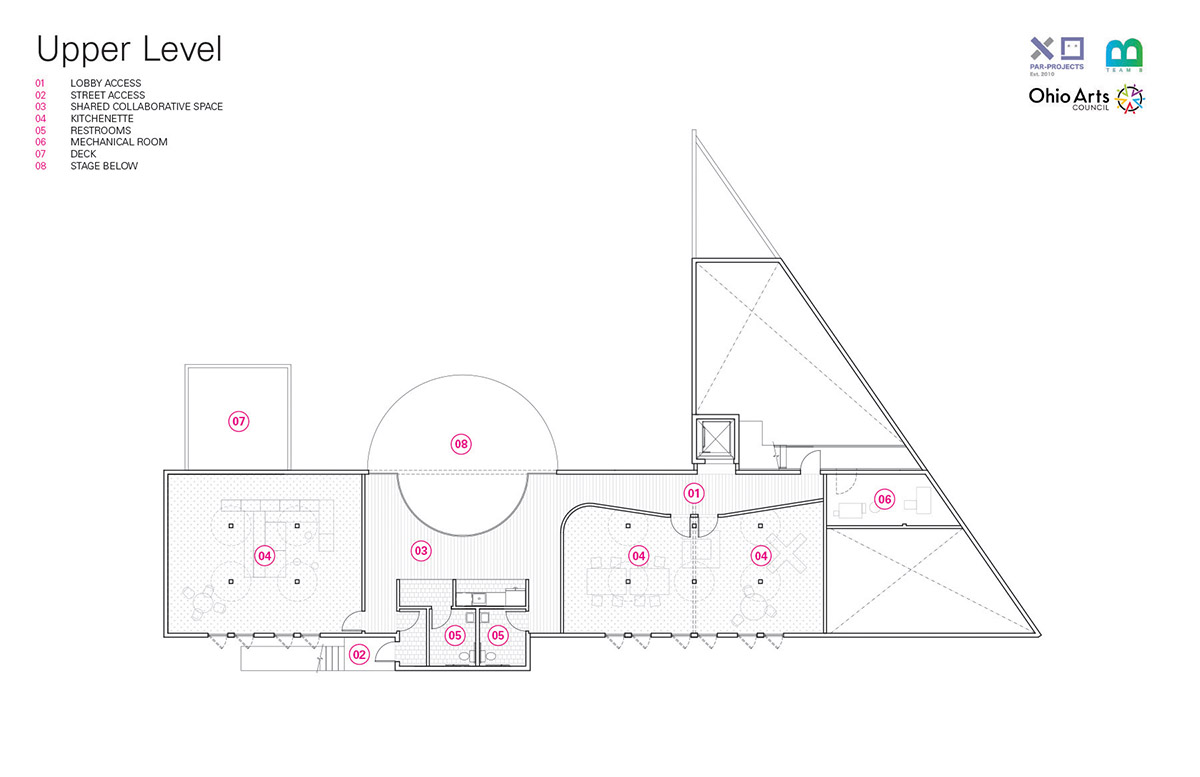 In partnership with Intermedio Arts Collaborative, PLATTE Architecture + Design is helping us redefine the southwest corner of our space with the creation of a publicly accesible, pocket-park.

The focal point of this new space will be the adaptation of a sound pavilion, that was originally created for the EAUX CLAIRE Art and Music Festival (Wisconsin). For us, this structure will be accompanied by a small stage and outdoor furniture to create an intimate space that welcomes impromtu live music, poetry, and spoken word performances. One of the goals with this corner is to give our community open access to a place to just relax with a good book and/or peaceful conversation.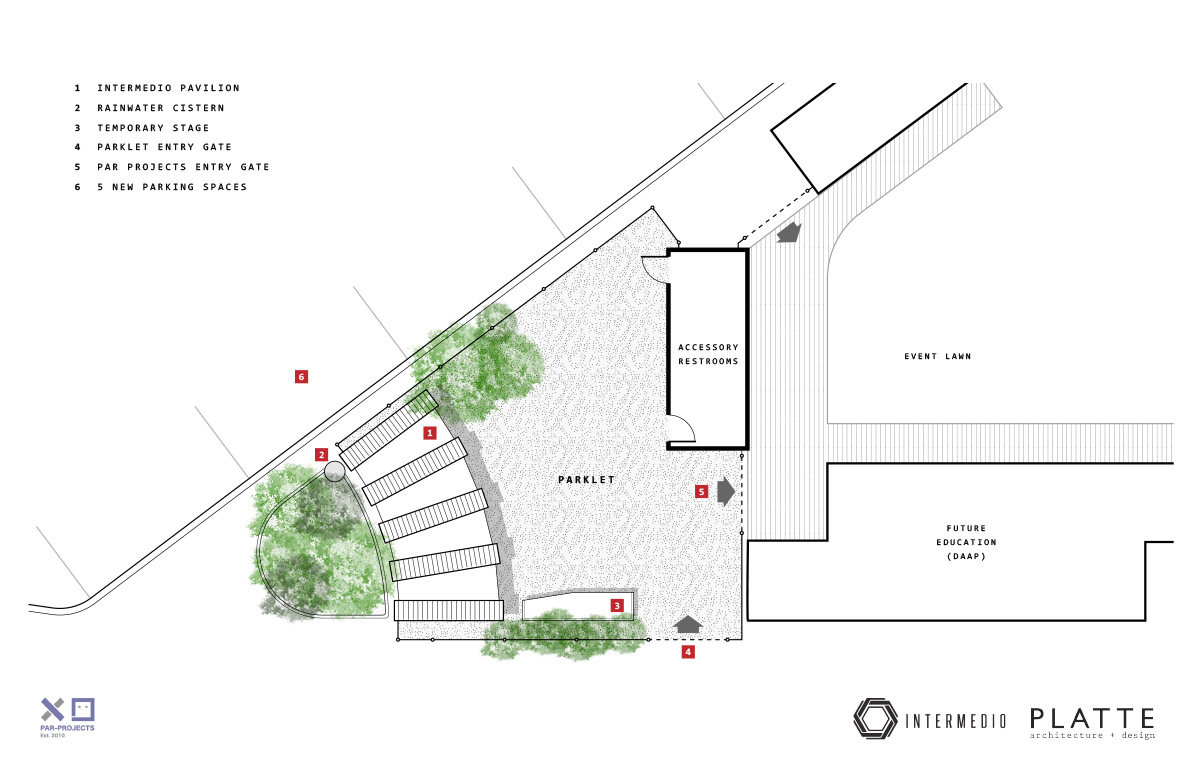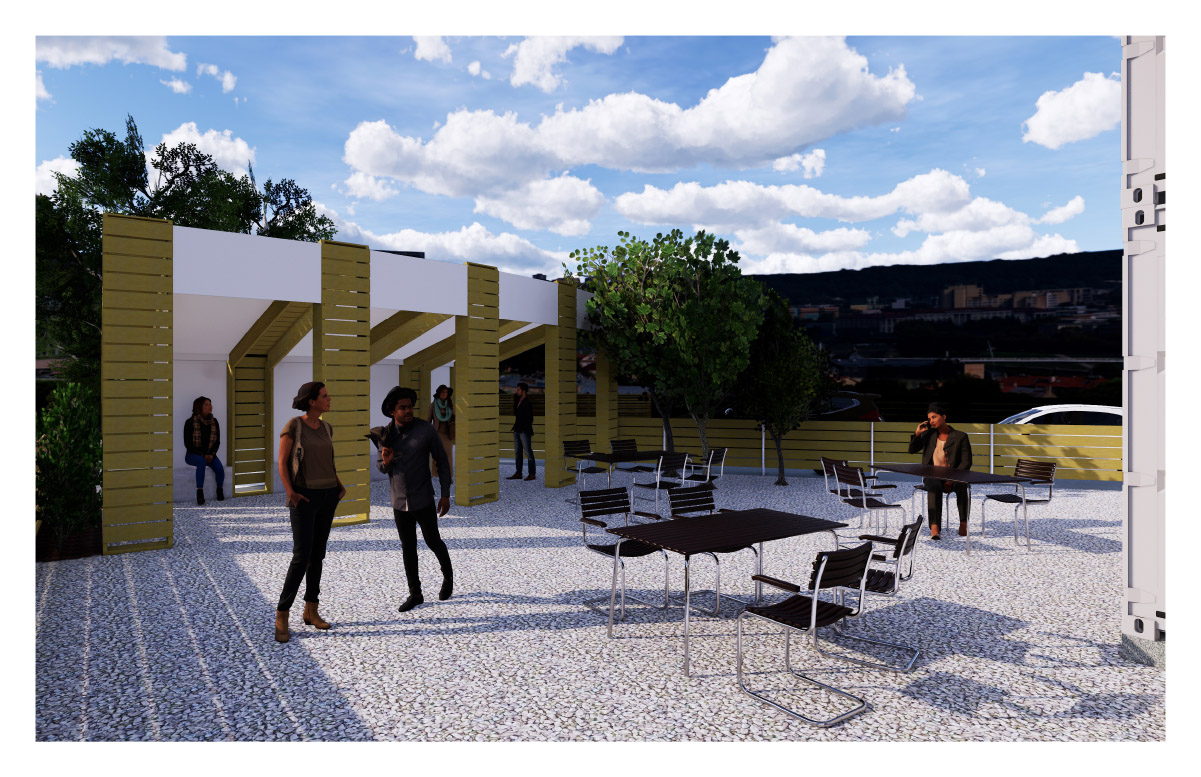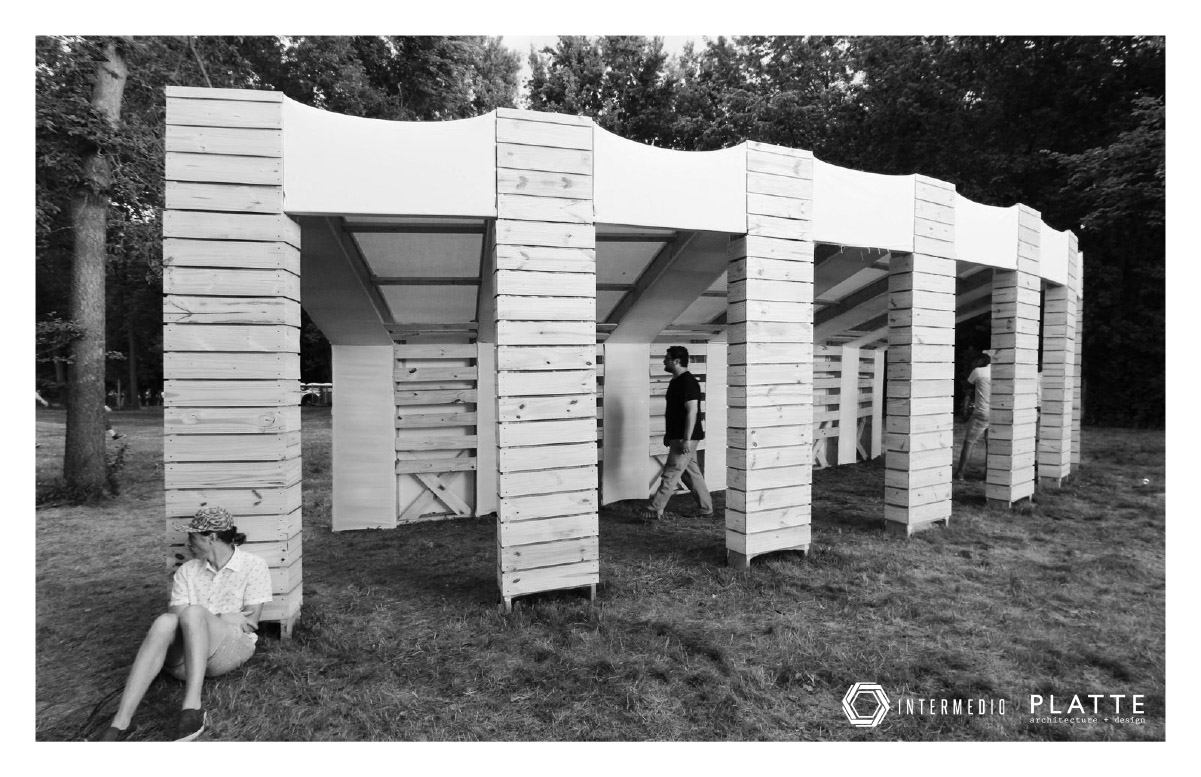 With a more defined vision of our future, we've started to break down our construction plans into phases. The first phase includes a few gallery upgrades, as well as the addition of the new restroom facility we'll need to comply with outdoor occupancy requirements for our outdoor entertainment designation.

Below are a few (of many) permit drawings, related to the ADA restrooms we'll be installing at our space over the next few months. This phase of our project is being lead by our Architectural Designer, Stephen Slaughter, and our Structural Engineer, Tom Bible. Both are Professors of Architecture within University of Cincinnati's DAAP Program.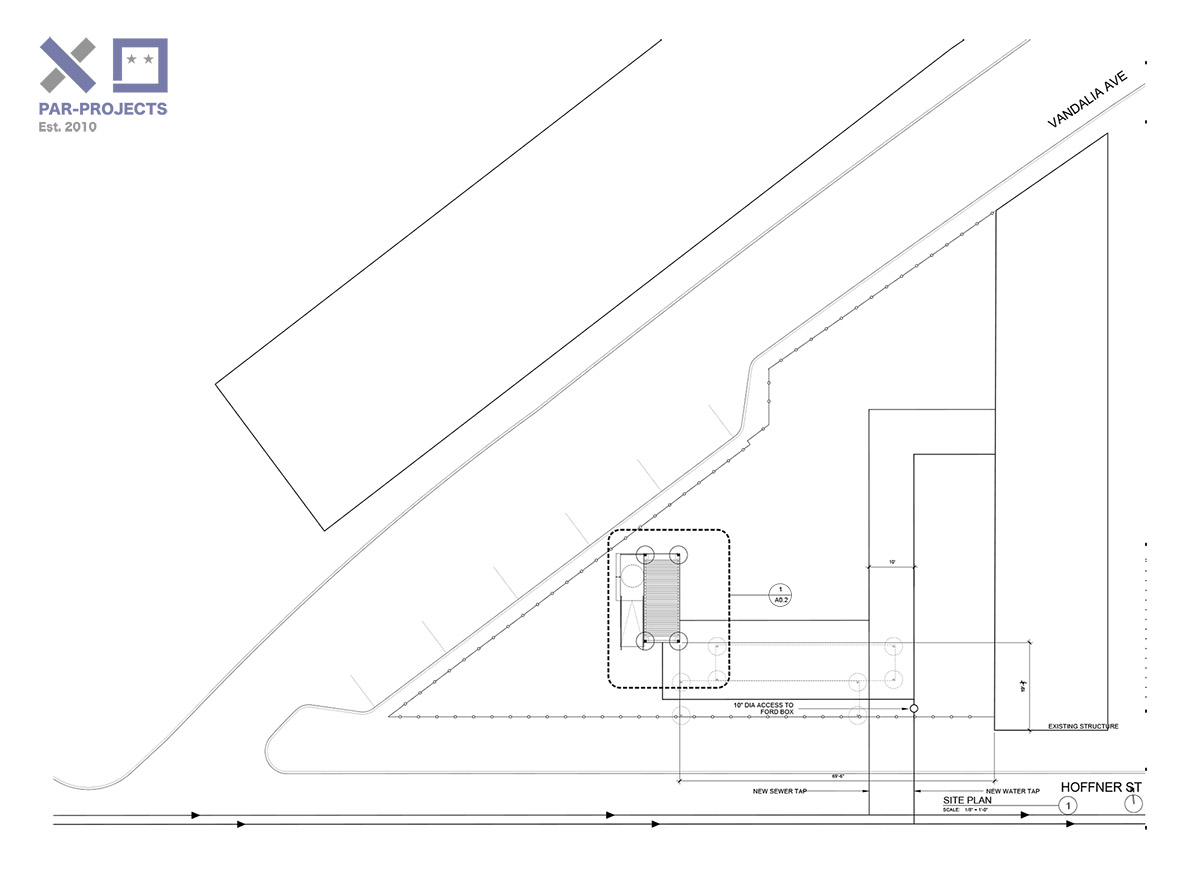 ---
---

June 2021 Update:
COVID-19 has been brutal, but we've managed to weather the worst of the storm.

If interested, we'll probably start updating our blog this fall, as we hope to be breaking ground on a few projects over the next few months. Those updates (and our history) can be found via the following link:

- http://parprojects.blogspot.com/

You can also:
- Join our email list HERE.
- Donate to the project HERE.
(https://donate.parprojects.com)



---
---
Hosting your event at PAR- Headquarters
(starting 20222)
Starting as early as Spring 2022, we'll be allowing our community to use our outdoor space for small events and fundraisers. We're still in the planning portion of this service, but for the most part, if you're a fellow non-profit organization or community member, we're hoping to keep things as affordable as possible, as our primary goal will be to simply cover staffing and cleanup costs.


---
---