---
---

OUR- Block Party
August 27th, 3PM - 10PM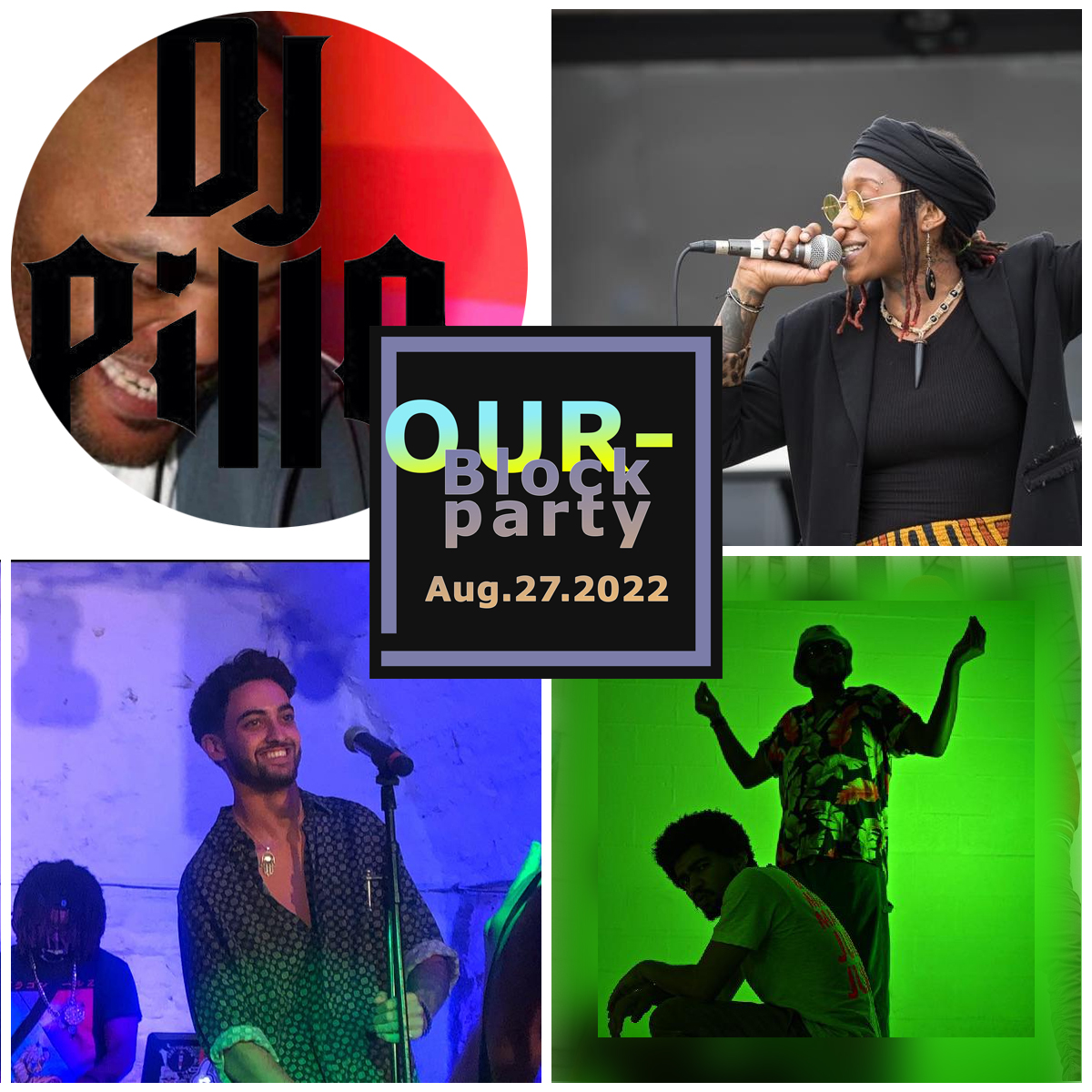 Welcome to Hoffner Street...

We're here now, so come see what we're up to! OUR- Block Party is organized to shed some light on the creative energy that's currently being built up in the South Block of Northside 45223.

On a day to day basis, we're a fairly quiet part of town. But as far as artists and arts organizations go, Hoffner Street is comprised of PAR-Projects, The Hive, Cincinnati Music Accelerator, Revolution Dance Theatre, SkyVengers Cartoon, Sunny Blu Arts Agency, The Happen Inc. Garden, Studeo PAR- and a growing community of makers and artsits! Also, just to the east of us, you can find Gulow Street, Littlefield, and Visionaries + Voices!

And since most of these changes happened during the COVID shutdown, it's time to celebrate because you never know what's around the corner!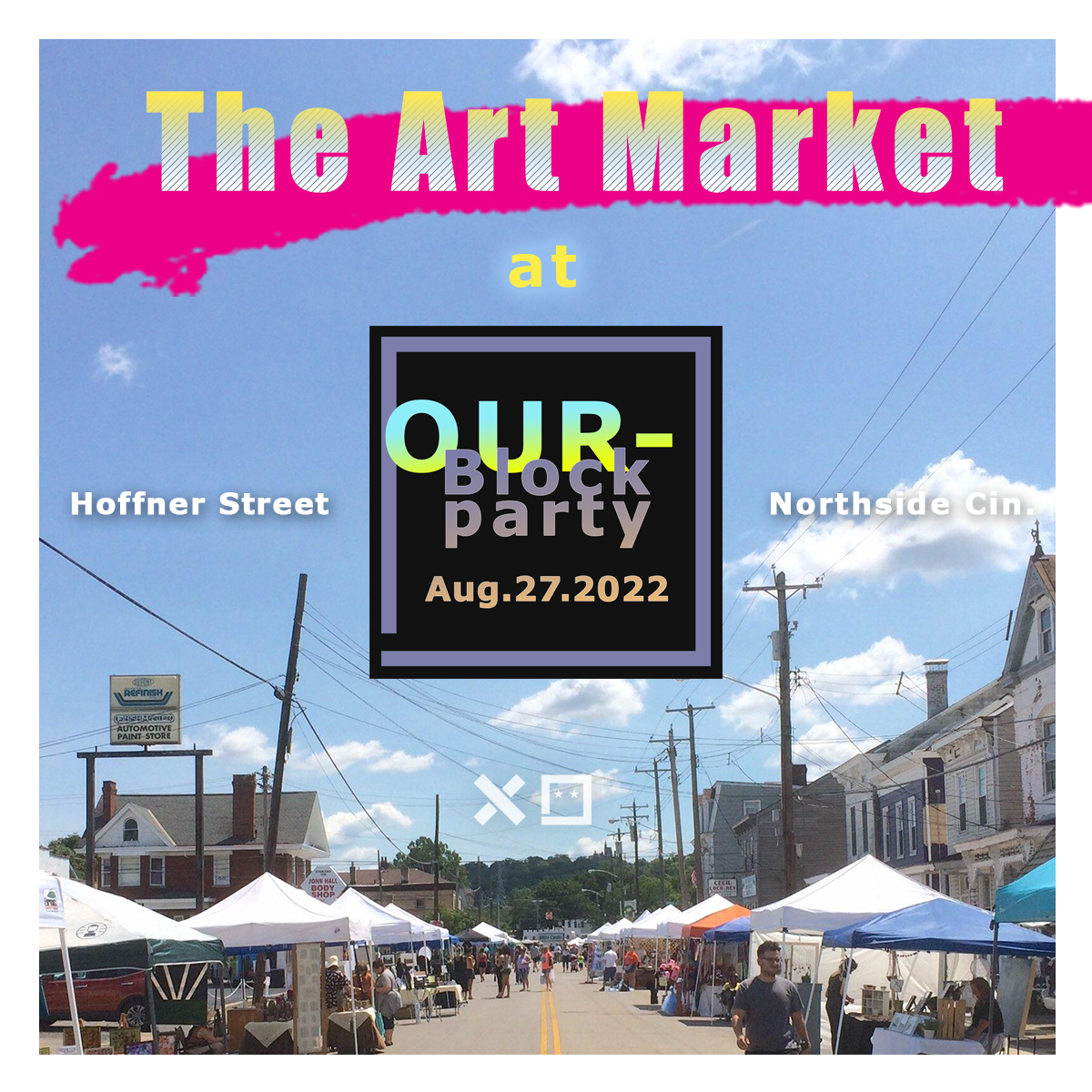 Starting with a reboot of The Art Market:

The last time we shut down Hoffner Street was in 2017 for Northside Summer Market, so it's long overdue that we do again. But looking forward, we're hosting The Art Market as a separate event. Mixing a neighborhood-wide yard sale with art exhibitions and live music was just a bit much to digest for most folks.

We're also celebrating a new exhibtion:

On the evening of August 27th, we're also celebrating Jam!: A community art exhibition inside of our new gallery space! More details to follow..

In short, come celebrate!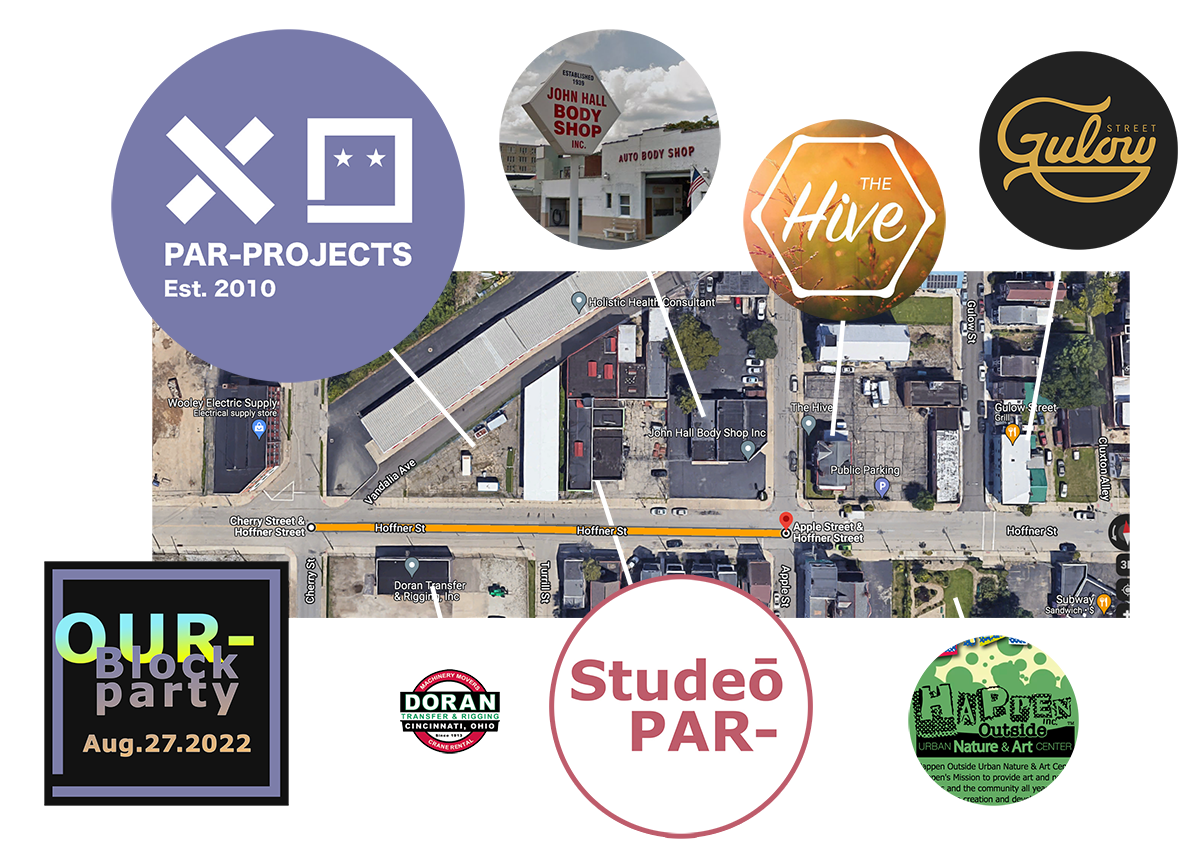 Hoffner Street will be shut down to car traffic and welcoming guest around 3pm, alongside some talented art vendors, food trucks and Honey Child Pops! The reception for our community art exhibition starts around 6pm. Some amaizing artists will be performing LIVE music, starting around 7pm. And all in all, we're partying in the streets with help from Rhinegeist and another beverage sponsor or two.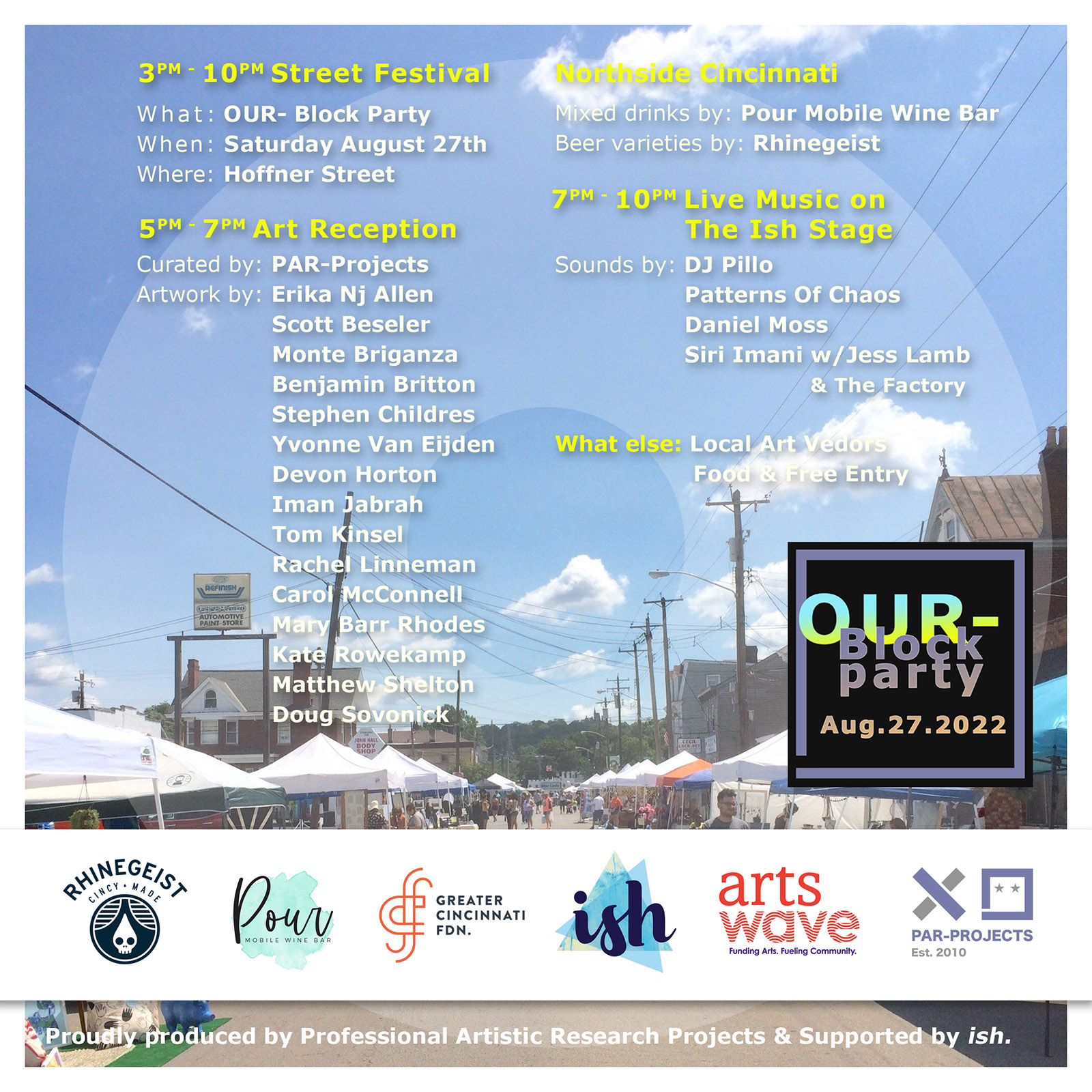 So yeah, go ahead and mark your calendar for Saturday August 27th. The event will run 3PM - 10PM and our lineup of live music will be launching in a few.

See ya soon!



---
---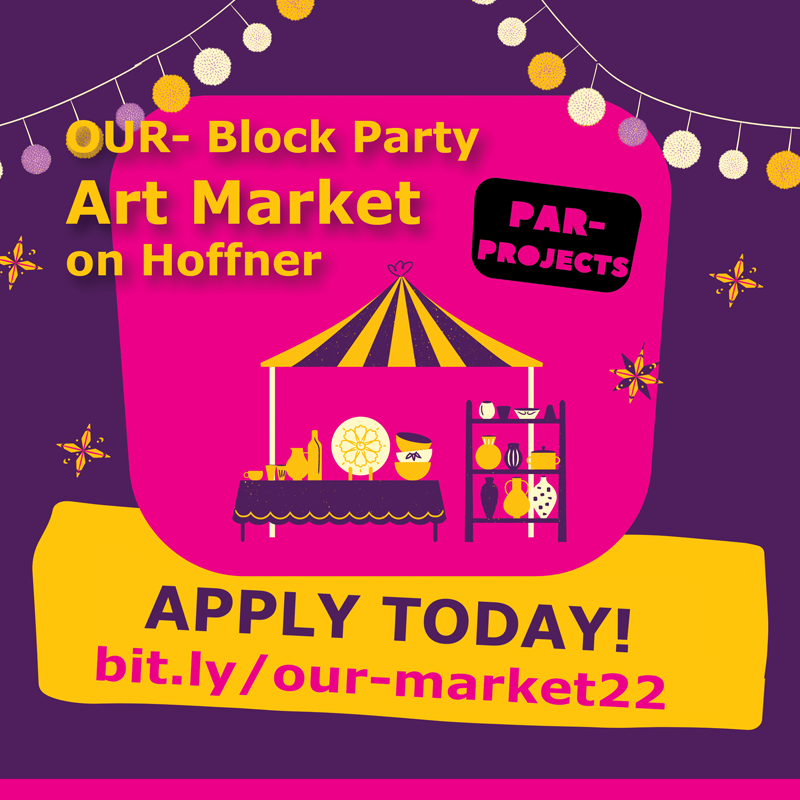 Interested in being an artist / vendor?:
If you'd like to establish your presence at this event, we're here for you! Artists, artistans, crafters, makers, an all creatives in between, go ahead and
click through
to grab a 10'x10' or 10'x20' spot at the event!
If you have any questions, feel free to reach out to us via email at
connect@parprojects.org
.
Applications will be accepted until July 31st.
---
---
Support provided by FotoFocus, ArtsWave, and frameshop.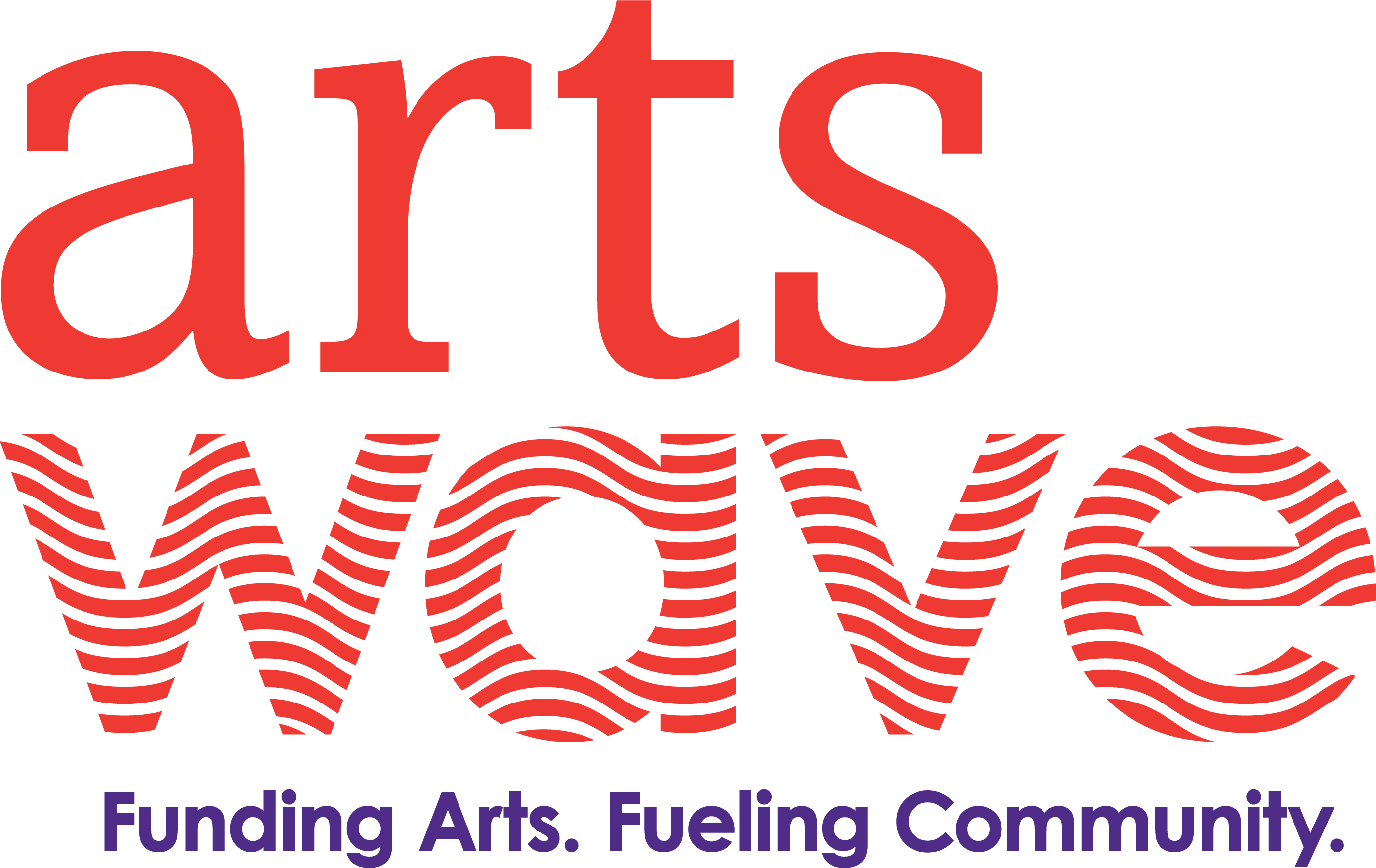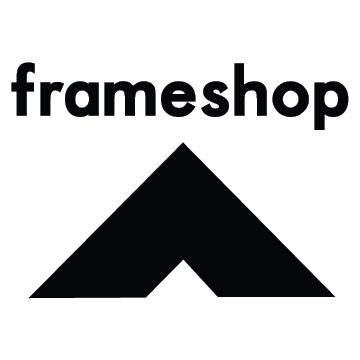 ---
---