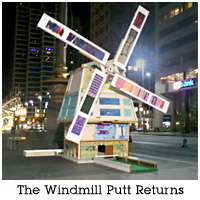 The Windmill Putt:
(in progress)

Remember our "award winning" Windmill Putt sculpture entry from the 2012 EcoSculpt competition on Fountain Square? Well, we had a great time teaming up with Building Value and Visionaries + Voices for its creation, so now we're looking forward to bringing our putting green experience back to you.

Over the next month or two we'll be putting the finishing touches on our Windmill Putt rebuild, in the Building Value auxiliary parking/event area. So, pretty soon, you'll be able to grab a putter and try to sink a hole-in-one yourself!

Stay tuned for more information on this. Or better yet, if you sign up for our mailing list, HERE, we'll be sure to send out a notification letting you know when you can enjoy the sculpture for yourself. Let the good times roll ...into the hole.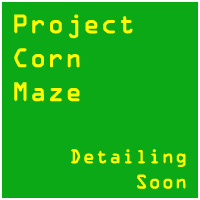 Project Corn Maze:

We're sure you know what a corn maze is. We also know you understand what large-scale sculpture is. But do you know what it looks like to combine the two ...and put both of them in the middle of an urban environment? If not, don't worry, we were curious to see what that looks like as well ...so that's what we're bringing you. This will (hopefully) be Cincinnati's, first, urban-sculpture-maze-of-corn-discovery-experience.

With that, Project Corn Maze will be presented in late 2013. And while we aren't fully disclosing our precise location just yet, we've already started treating the soil and developing a proper strategy to bring this venture to you. So, if you notice some large sprouts developing in Northside, it just may be us.

Thanks again to all of the volunteers who are helping make this project happen. We definitely wouldn't be able to consider something on this scale without your help.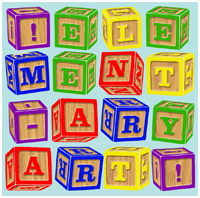 Northside's Elementary Art Competition:

Remember when art classes were offered to every kid, at every school, in every city, for every semester? Well, we do too.

Regretfully, this concept is lost on many of today's children. Further, when art classes are taught (and most are taught well), it's rare that our teachers are able to share the successes of the youth with their neighboring communities. Well, we're here to change that!

In the fall semester of 2013, we'll be presenting Northside's Elementary Art Competition! With that, grades 4th, 5th and 6th will compete (on a level playing field) to make masterpieces that will be shared with YOU, the public. In essence, we'll be transforming Hamilton Avenue, in Northside, into a block-by-block, window-front, gallery space. And to elevate the competition even further, the winners will have their own gallery exhibit and reception.

More details on this event are coming soon.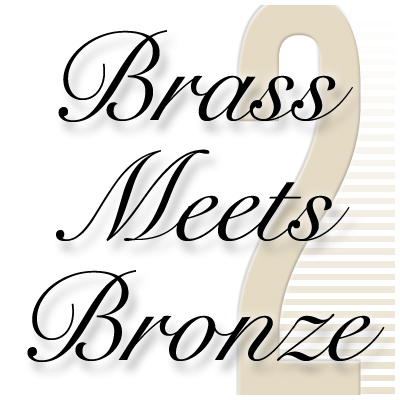 Brass Meets Bronze - #2
Circa: May 2014

If you missed our first (and soon to be annual) edition of Brass Meets Bronze in MainStrasse Village, have no fear, we're bringing BMB back for 2014!

The high-top tents, the outstanding jazz music and the atmosphere are all returning as we look to kick off next year's outdoor season in style.
Moving forward, we'll be expanding this event into an all encompassing sculpture festival, but we'll still keep a strong focus/spotlight on work crafted in bronze and/or works that feature the semi-precious material.

If you're a talented sculptor and/or know a talented sculptor, please stay tuned as we'll be releasing a call to artists this October. You can also link HERE to learn a little more about our 2013 participants.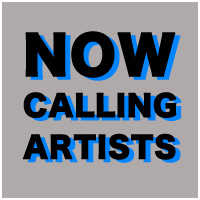 An Ongoing Call To Artists:

Are you an artist living in Northside, Cincinnati, Ohio, The Tri-State (OH, KY, IA), or the Mid-West at large? If so and you have an unexplored interest in exhibiting your work in not-so-conventional (though sometimes traditional) settings, you just may be who we're looking to work with.

If you follow our methods and movements, you already know, we enjoy bringing art to the people, versus making them come find us, so if this seems like a common interest, please don't hesitate to send us some images of your work. Sending an artist statement along with said work may also be helpful, but it's not at all required. We enjoy working with new artists and individuals, so each and every contact is appreciated. Even if you aren't an "artist," but have a creative idea, we'd still enjoy opening up a little dialog. And frankly, all ideas and mediums are welcome.

Just send your details to EmailUs@parProjects.com, with "Interested Artist" as the subject line.

Thanks Again.





Background Image by: Scott Beseler...